Istanbul is one of Turkey's largest and most important cities. In this dynamic and developed metropolis, there are numerous iPhone users. However, occasional malfunctions or issues with their devices can cause concerns among users. Fortunately, Fppro Technical Service, located in Istanbul, provides reliable and expert repair services for iPhone users.
The Best iPhone Service in Turkey
Fppro Technical Service specializes in iPhone repairs, distinguishing itself as the best iPhone service in Istanbul with its commitment to high-quality service and customer satisfaction. Here are some key reasons why Fppro Technical Service should be your preferred choice:
Expertise and Experience: Fppro Technical Service boasts a team of experienced technicians who specialize in iPhone repairs. Their expertise allows for accurate diagnosis of issues and the provision of effective solutions.
Genuine Replacement Parts: Fppro Technical Service exclusively uses original replacement parts in their repair processes. This ensures the preservation of your device's quality and performance. Repairs done with counterfeit or low-quality parts may cause further damage to your device and lead to more frequent malfunctions.
Fast and Reliable Service: Fppro Technical Service prioritizes customer satisfaction by delivering fast and reliable service. They minimize repair times and aim to return your device to you as quickly as possible. This way, you can resume using your iPhone without disruption to your daily life.
Wide Range of Services: Fppro Technical Service offers comprehensive repair services for all iPhone models. They provide services such as screen replacement, battery replacement, charging port repairs, and motherboard repairs. With the necessary technical infrastructure and expertise, they can address any type of issue.
Customer-Centric Approach: Fppro Technical Service adopts a customer-centric approach, placing a strong emphasis on customer satisfaction. They strive to understand your needs and meet your expectations. Their team provides professional advice and keeps you informed at every step of the repair process.
Fppro Technical Service stands out as the best iPhone service in Istanbul, thanks to its quality service approach and expert team. If you are in search of a reliable destination for your device's repair, Fppro Technical Service is the ideal choice.
Don't be bored while your iPhone is being repaired
Customers who leave their devices at Fppro Technical Service can make the most of their time by engaging in various activities while they wait. Here are some places to visit in Istanbul, where Fppro Technical Service is located: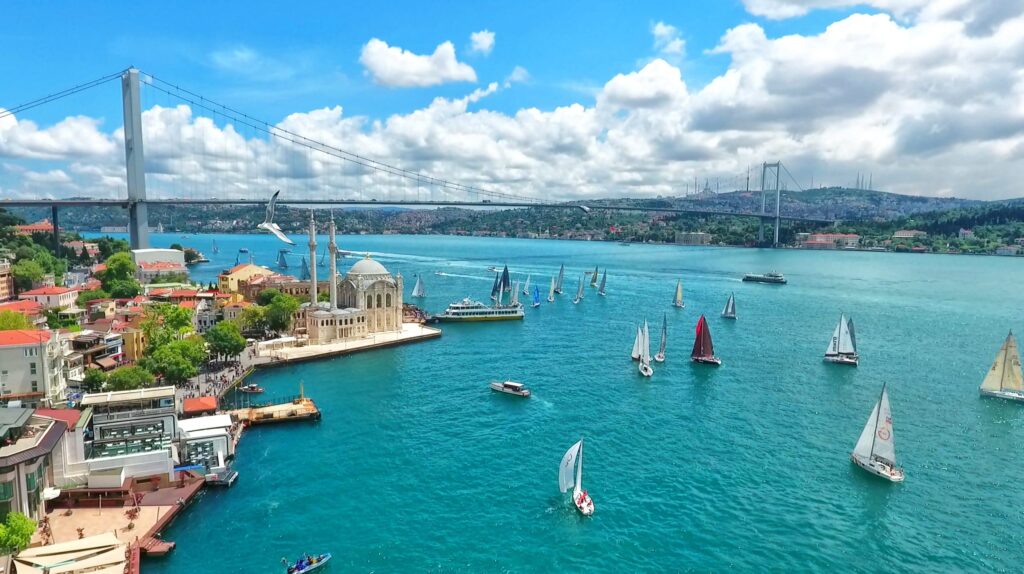 Historic Peninsula: Fppro Technical Service is situated in close proximity to the Historic Peninsula. Visitors can explore iconic historical and touristic sites such as Hagia Sophia, Topkapi Palace, and the Blue Mosque. This area is renowned for its historical and cultural richness.
Grand Bazaar: The Grand Bazaar is one of Istanbul's most famous shopping centers. With thousands of shops, it offers a wide range of products. You can shop for various items, including handicrafts and souvenirs.
Taksim Square and Istiklal Avenue: Taksim Square and Istiklal Avenue, located near Fppro Technical Service, are vibrant and lively areas of Istanbul. They are home to numerous shops, restaurants, cafes, and entertainment venues. You can take a leisurely walk, indulge in shopping, and savor delicious meals.
Bosphorus Tour: Embark on a boat tour to explore the Bosphorus, the strait that divides Istanbul. During the tour, you can admire breathtaking views and discover the historical and natural beauty of Istanbul.
Museums: Istanbul is home to several museums. You can visit the Archaeology Museum, Rahmi Koç Museum, Pera Museum, and many others to delve into art, history, and science.
With these suggestions, customers can explore the beauty of Istanbul and make the most of their time while their devices are being serviced at Fppro Technical Service.