We live the brightest years of the repair industry today, where Apple products are most widely used. The fact that newly manufactured Apple devices are repairable it sheds light on our industry's future. At this stage, the iPhone motherboard education that we organized as FPPRO to contribute your career development offers you a solidified future.
Choose FPPRO not only to be a good technician but to be the best.

Career Development
Thanks to the education you will receive from FPPRO iPhone motherboard technicians, you can reach the best education in this field. We are taking firm steps forward as the company that repairs the most motherboard in Turkey that supports Apple products. Our technicians have gained a lot of experience in the field of chronic iPhone problems by repairing dozens of iPhones every day. By being in this kind of environment, you can start the repair sector on your mind from the right point. After the education, you can say ''hello'' to a repair sector that our company and our technicians give countenance to.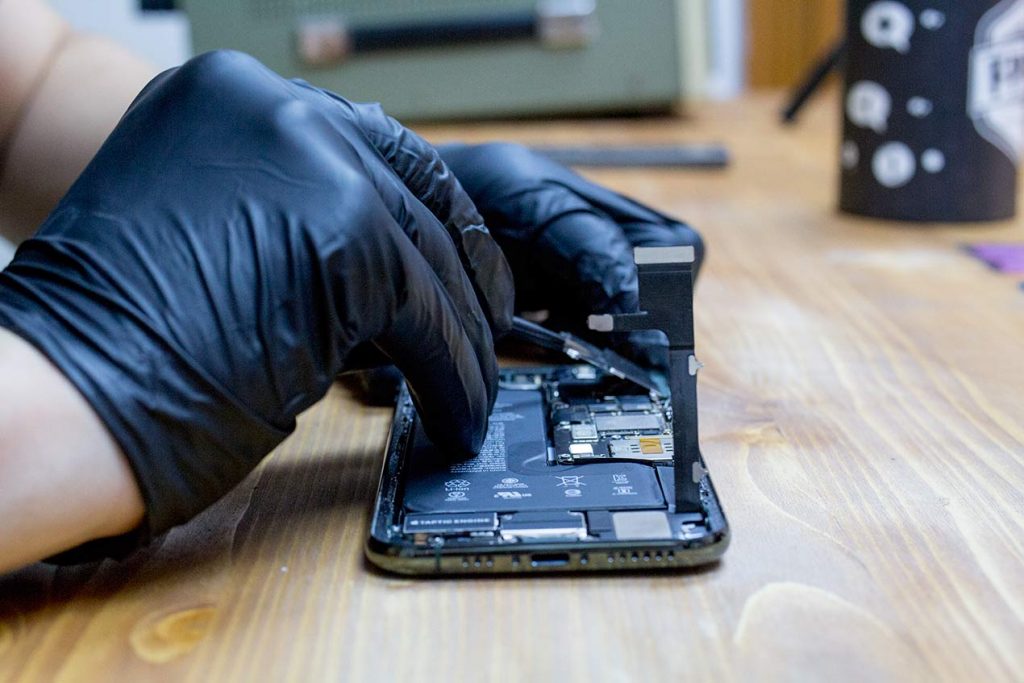 Beginner Motherboard Repair Course Content
This introductory course will allow you to get to know the iPhone and its motherboard closely. If you want to get started with motherboard repair, this course will be the best for you.
Introduction of the tools to be used in motherboard repair.
Introduction of iPhone structure and its motherboards.
Introduction and use of measuring tools.
Introduction of basic electronic parts.
iPhone software transfer by using iTunes, etc.
Diagnosing the error codes.
Contact Us
| | |
| --- | --- |
| Call us | +90212 270 79 57 |
| Address | Yildiz. Mah. Muhtar-i Evvel Sok. 5/1 Besiktas İstanbul Turkey |
| Email us | info@fotoparca.com |
Equipment and Working Environment
Our workshop will cover all equipment to be used in course. It is sufficient for the trainee to have only a notebook. Course is given in a real workshop environment, so you will access the most accurate information in the same environment with all our technicians.
Trainers
Courses are given with the support of 3 different motherboard technicians. Since you will receive personalized course, the most suitable motherboard technician will take care of you depending on their availability. You can make the right start thanks to the course you will receive from Turkey's the best iPhone repair technicians.
| | |
| --- | --- |
| | |
| Yegane (Motherboard Technician) | Serkan (Motherboard Technician) |
Best iPhone repair course in Istanbul Turkey, they speak English
Information
Courses are for individuals. Course will be given on the topics specified in the course content.
Certificate
At the end of the course, a certificate of participation is given to the candidate who attended the course.
After the Course
You will be a part of FPPRO family's part after the course you will take, so you will be able to get our ideas at every step you take in this sector. You can get support from our team about the most accurate equipment and spare parts supply. Also, you can buy FPPRO branded products at more affordable prices. All of these chances will allow you to start one step ahead in this industry.